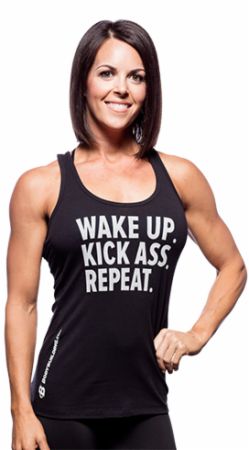 Bodybuilding.com Clothing
Women's Wake Up Kick Ass Repeat Tank
, Black Large
Heavy Duty Tank Perfect For The Gym
Show 'Em How Its Done
Product Overview
Additional Images:
Click to Enlarge
Bodybuilding.com Clothing
Women's Wake Up Kick Ass Repeat Tank
We know what you'll be doing tomorrow. And the day after that. And the day after that. Show the world how you kick ass and take names with this heavy-duty tank, perfect for the gym or anywhere else you want to show 'em how it's done.
Fit Guide
Slim: Streamlined Strength
Breathable, next-to-skin fit supports intense exercise without the weight of heavier fabrics. Wicks sweat, without the squeeze.
Ratings & Reviews